PLEASE NOTE THAT SPECIAL OFFER ITEMS ARE NOT RETURNABLE
Please call us to discuss anything that is not clear and for more details.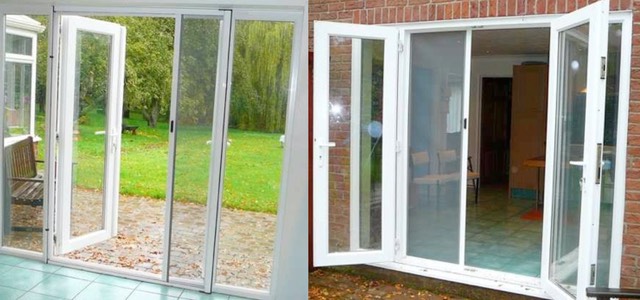 Fly Screen - Double Door Roller 
SEE Fitting instructions here.
Below are a couple of different roller screens.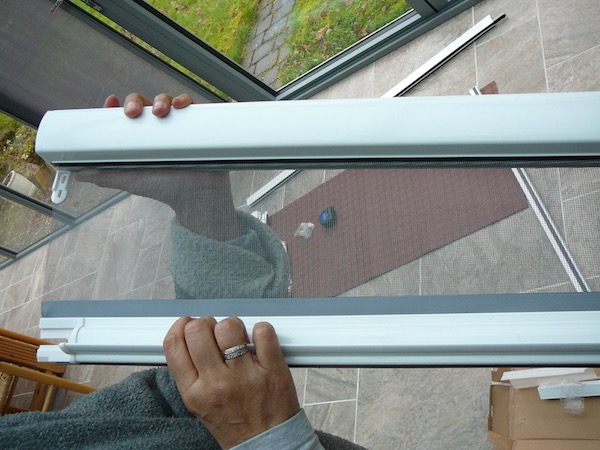 Fly Screen Roller Door 120 x 205cm We have one brand new roller door projects. It is fully functioning and come with a bag of replacement parts including spring.  Never been fitted, may have minor marks and one of the face fitting pegs is broken but it is  ready to use and comes with basic instructions. Something for the competent DIYer to play with. NOW SOLD.
Fly Screen Roller Door 160 x 225cm with some damage. The good news is that the dents are on the reverse of the cassette, Brand new and unused, works perfectly. We only have the roller now no top or bottom rails, do a DIY project £60.
Fly Screen Roller Door 160 x 225cm with some minor scrape and shallow on one edge, indeed, mount that against your door frame and it will never be seen. Brand new still shrink wrapped and unused and £50 off the original price so just £149.99.
CALL US TO BUY THESE SCREENS 01760 441423
Depending on the product, Buyers in Northern Ireland, Channel Islands, Isle of Wight, Scottish Highlands and Islands, there will be an extra charge. Eire will be more.  See Postcode listing on the Delivery Information Page but if in doubt and if you live in any of these areas, Europe or the Rest of the World please contact us for a delivery quote. 

Special Delivery • Extra Payment Options
If you want guaranteed next working day (Tues-Fri) delivery on all items please click the drop down menu and pay £10.  You must however, place your order before 12 noon the day before you want the item. No Saturday Delivery unless you contact us first. 
ADD £10 NEXT WORKING DAY DELIVERY
If further payment is required  for example £20, then Add £5 and enter 4 in the quantity box to make £20
ADD £1
ADD £3
ADD £5