Here is a great product which you can use indoors and outdoors, it is a pop up food cover and insect screen. The button down design means that it packs flat for easy storage and for taking on picnics. The fabric is washable. The diameter is 280mm (11 inches) and when unbuttoned is 130mm high (5.5 inches).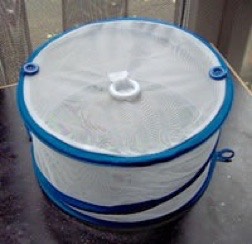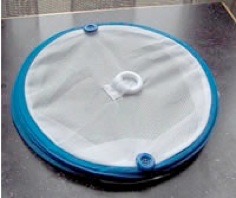 Food Cover £7.99 free postage SOLD OUT
Buyers in Northern Ireland, Channel Islands, Isle of Wight, Scottish Highlands and Islands, there will be an extra charge. Eire will be more.  See Postcode listing on the Delivery Information Page but if in doubt and if you live in any of these areas, Europe or the Rest of the World please contact us for a delivery quote. (NOTE THAT YOU MAY BE SUBJECT TO IMPORT DUTIES IN YOUR COUNTRY).


Special Delivery • Extra Payment Options
If you want guaranteed next working day (Tues-Fri) delivery on all items please click the drop down menu and pay £10.  You must however, place your order before 11am the day before you want the item. No Saturday Delivery unless you contact us first. 
ADD £10 NEXT WORKING DAY DELIVERY
If further payment is required  for example £20, then Add £5 and enter 4 in the quantity box to make £20
ADD £1
ADD £3
ADD £5