What are they? These stylish high quality vertical roll up insect screens are designed to allow ventilation without light reduction. The compact roller screen is easy to use, very neat and unobtrusive and the perfect solution for windows. There are two designs which are almost identical and work in the same way, Victoria and Opera, same price as well, however the Opera is reveal fit as standard, if you require a face fitment then that is £10 extra. 
Sizes and Colours? There are four width sizes  80 x 160, 100 x 160, 120 x 160cm and 160 x 160cm the material is grey and the metal white.
Roller Window on a Velux Window
Easy to Fit?  There is an easy to follow installation guide. Essentially you simply cut the roller mechanism and side runners and then fix in position. The compact roller screen comes complete with all the fixings required for side fixing into a frame or rebate. Most important of all you don't need to screw into your windows. For face fixing you can use hook and loop tape, because the one you can see in the picture is held on with hook and loop tape which is supplied separately. Download installation instructions here. Note the 160cm model can be face faced with supplied brackets and screws. 

LOOK AT THE FITTING INSTRUCTIONS
Watch a Video of how to install these Victoria Roller windows.
Watch Video of how to install the Opera Roller Windows.
Easy to Use? Yes you simply pull the handles and the roller cassette releases the screen and it clips in place with two plastic clips mounted at the bottom of the side runners.
What you Get: • Completely assembled roller mechanism (80cm, 100cm, 120cm or 160cm) that you cut to size.• Side profile x 2
• Fixings, screws and raw plugs • Components including handles, draw string and plastic securing clips. • A face fix fitting kit is £10 extra for an Opera Roller
Suitable for? Domestic and Commercial use, compliant with Environmental Health regulations.
How are they Posted?: These are sent by courier service contact us for estimated delivery times which can vary from 3 to 5 working to next day depending on the quantity and size of the items ordered.
Buyers in Northern Ireland, Channel Islands, Isle of Wight, Scottish Highlands and Islands, there will be an extra charge. Eire will be more.  See Postcode listing on the Delivery Information Page but if in doubt and if you live in any of these areas, Europe or the Rest of the World please contact us for a delivery quote. (NOTE THAT YOU MAY BE SUBJECT TO IMPORT DUTIES IN YOUR COUNTRY).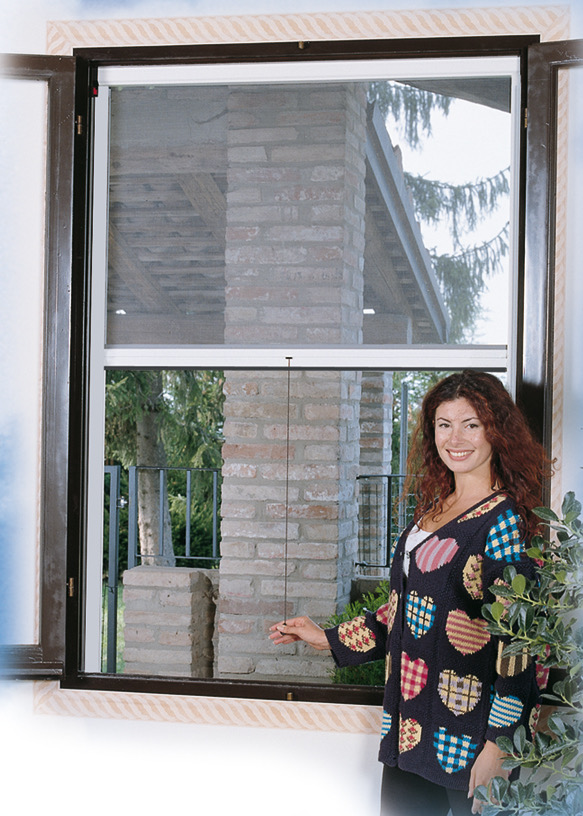 Roller Screen for Windows Victoria Model 
Roller Screen 100 x 160 (39.5 x 63 inches) Victoria £105.99  JUST ONE LEFT IN STOCK PLEASE CONTACT US TO BUY
Roller Screen 120 x 160 (47 x 63 inches) Victoria £110.99 free postage
Roller Screen 160 x 160 (63 x 63inches) Victoria £115.99 free postage 
Hook & Loop Tape to secure Roller Screen £6.99 free postage
Roller Screens for Windows Opera Model (requires a kit to be face fixed)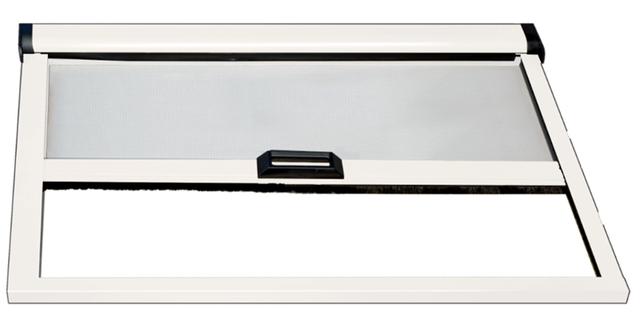 Roller Screen 80 x 160 (31.5 x 63 inches) Opera includes postage £95.99  

Roller Screen 120 x 160 (47 x 63 inches) Opera includes postage £110.99  

Face Fitting Kit For Opera Roller, contains, screws, bracket, screw hole covers £10.00 includes postage
Special Delivery • Extra Payment Options
If you want guaranteed next working day SUSPENDED(Tues-Fri) delivery on all items please click the drop down menu and pay £10.  You must however, place your order before 11am the day before you want the item. No Saturday Delivery unless you contact us first. 
NEXT WORKING DAY DELIVERY SUSPENDED
If further payment is required for e.g. £20, then Add £5 and enter 4 in the quantity box to make £20
ADD £1
ADD £3
ADD £5