PLEASE NOTE THAT SPECIAL OFFER ITEMS ARE NOT RETURNABLE 
Special Offer Panel Screens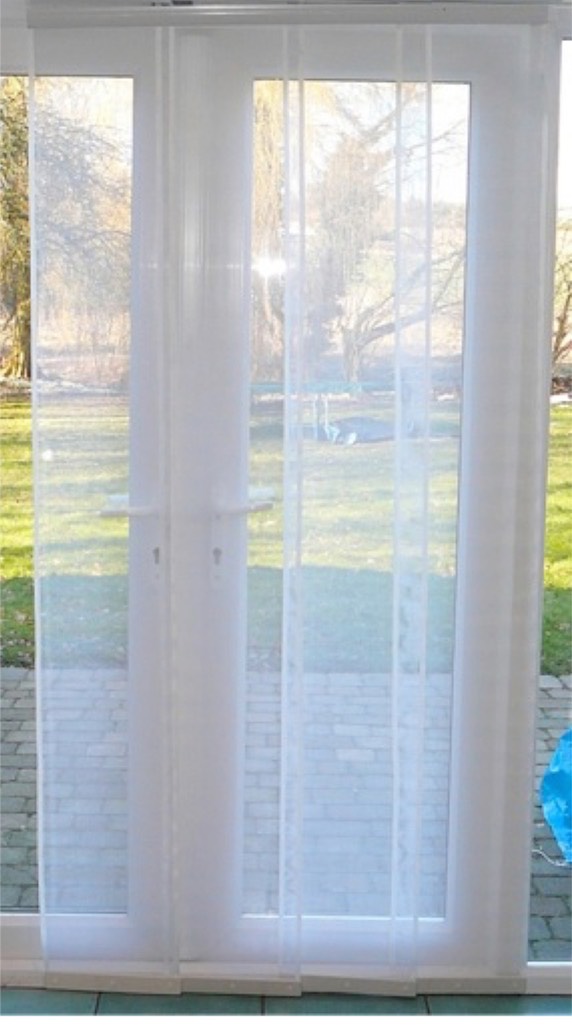 98 x 230cm £14.99 & 150 x 230cm £22.99 maximum size that you can cut to fit a smaller doorway
We have a limited supply of white screens with second quality panels, small marks but no tears. There are four panels with the 98 and five panels with the 150. Comes with screws and a two piece top rod which has a simple joining piece, see the video below.
98 x 230cm Special offer panel screen £14.99 including postage 

150 x 230cm Special Offer panel screen £22.99 including postage

We have lot of weights and panels that might replace ones you have damaged or lost, call us to see if we have something similar.

Buyers in Northern Ireland, Channel Islands, Isle of Wight, Scottish Highlands and Islands, there will be an extra charge. Eire will be more.  See Postcode listing on the Delivery Information Page but if in doubt and if you live in any of these areas, Europe or the Rest of the World please contact us for a delivery quote. (NOTE THAT YOU MAY BE SUBJECT TO IMPORT DUTIES IN YOUR COUNTRY).

Special Delivery • Extra Payment Options
If you want guaranteed next working day SUSPENDED(Tues-Fri) delivery on all items please click the drop down menu and pay £10.  You must however, place your order before 11am the day before you want the item.. No Saturday Delivery unless you contact us first. 
ADD £10 NEXT WORKING DAY DELIVERY SUSPENDED
If further payment is required  for example £20, then Add £5 and enter 4 in the quantity box to make £20
ADD £1
ADD £3
ADD £5